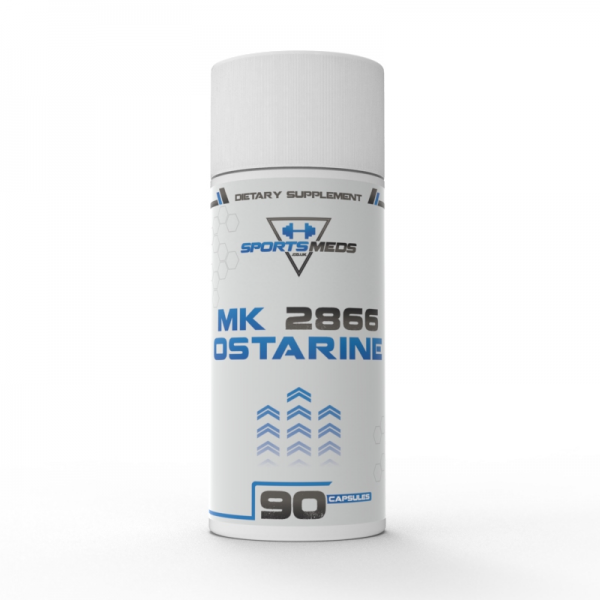 Ostarine is a gentle and safe supplement that you can stay on for much longer than most SARMs and make the most of long-lasting benefits. It was originally created as a treatment for muscle wasting diseases as it helps users to build and maintain lean body mass. The results produced by Ostarine can be seen quickly making it a very popular supplement. It is a particularly helpful addition if you are struggling to achieve results through an exercise regime and dietary plan alone. It helps you to get the extra push you need to attain the strength and physique you have been working towards. Ostarine has also been used to treat osteoporosis due to its ability to increase bone density but the best results can be seen when building muscle. For example, studies show that using 25 mg a day for 4 to 6 weeks can add an additional 6lbs of lean muscle mass. It also helps in reducing body fat so is a very effective supplement for both bulking and cutting. It increases your endurance for a more intensive workout, enhances mood, decreases inflammation and encourages faster regeneration of tissue.
How does it work?

Ostarine selectively promotes anabolic activity in the muscles and bones by binding to the androgen receptors. Ostarine is often compared to LGD-4033 but offers more subtle effects. It can be stacked with other SARMs for a more dramatic transformation of your physique or can easily be used on its own.
Side effects

There are no major side effects with Ostarine and you do not need to worry about any androgenic effects.
Dosing

An effective dose of Ostarine falls somewhere between 25 to 50 mg. No additional benefits are seen from taking a dose higher than 50 mg. It is safe and effective to take Ostarine for up to six months without a break in the cycle. A smaller dose can be taken if you are just interested in cutting.
Supplement Information
Serving Size
1 capsule
Servings Per Container
90 capsules
Amount Per Serving
10mg Ostarine (MK-2866)
Daily Value (% DV)
Daily value not established
Other Ingredients
Microcrystalline cellulose, vegetarian capsule (HPMC)
Ostarine (MK-2866) Capsules 10mg