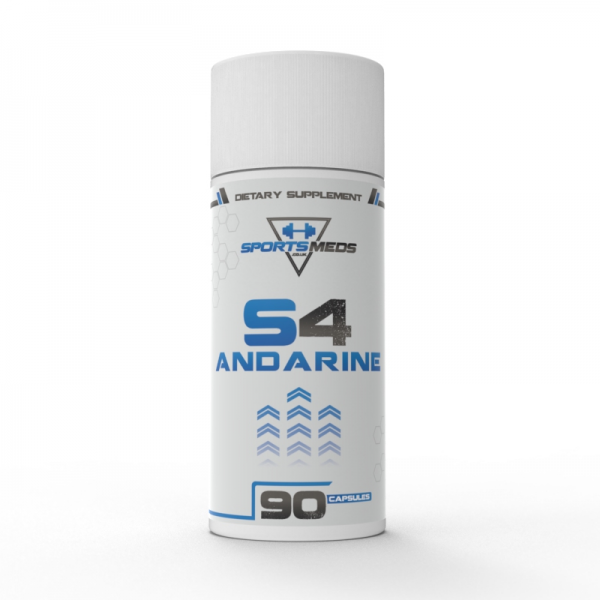 Andarine was developed as a male contraceptive drug but was soon found to have an anabolic effect on the body, increasing muscle tissue and strengthening bones. Bodybuilders find Andarine to be a very effective drug at increasing strength and performance ability, some find it even more effective than a steroid. It also reduces body fat significantly even without dietary changes or the addition of exercise. The impact of this fat loss depends on the individual but Andarine has the benefit of increasing your body's natural ability to oxidize fatty tissue. It also has great bioavailability so is easily absorbed and used efficiently by the body. Andarine has been subject to thorough testing and as well as building muscle, can be used to treat osteoporosis, muscle wasting diseases and kidney failure.
How does it work

As with other SARMs, Andarine binds to androgen receptors. Every time the androgen receptor interacts with testosterone the Andarine cleverly encourages it to create genes which benefit muscle and Bone exclusively. It works by desensitising androgen receptors to the body's natural testosterone which then causes it to have a stronger effect on muscle and bone density.

Side effects

Thanks to the selective nature of Andarine, there is very little impact on organs such as the heart or prostate as the anabolic effect targets only the muscle and bone cells. When using Andarine you should not experience any hair loss, acne, hypertension or male breast enlargement as it has little impact on reproductive tissue. You may however experience a slight yellow tint in your vision and have trouble adjusting your vision at night time. These side effects often disappear with time, but if they don't, they will resolve as soon as you stop taking Andarine.

Dosing

Our recommendation for Andarine is to begin at 25 mg, the dosage contained within one of our capsules. This low-dose will decrease the risk of any side effects. It is possible to increase this to up to 75 mg per day. You may choose to cycle Andarine.

Supplement Information
Serving Size
1 capsule
Servings Per Container
90 capsules
Amount Per Serving
25mg Andarine (S4)
Daily Value (% DV)
Daily value not established
Other Ingredients
Microcrystalline cellulose, vegetarian capsule (HPCM)
Andarine (S4) Capsules 25mg