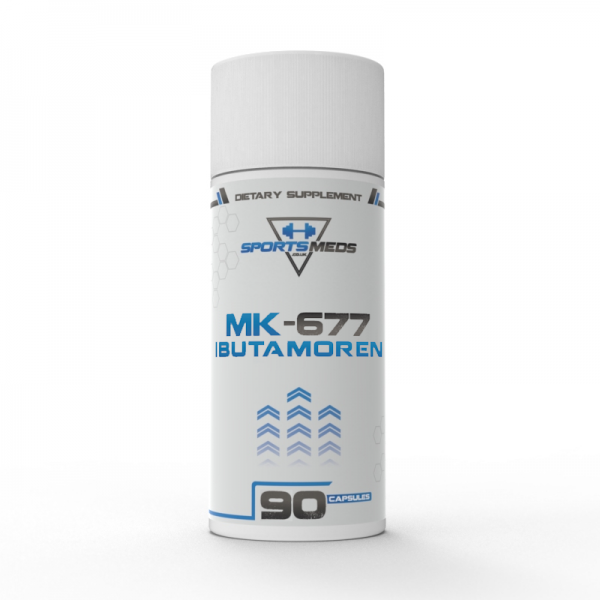 Ibutamoren, or MK-677, was originally developed with the intention of treating muscle wasting diseases, osteoporosis and obesity. However, its obvious ability to increase lean muscle mass made it popular within the bodybuilding community as it enables individuals to improve their performance. It is also able to reduce fat by the process of oxidation. Other benefits include faster healing times, better quality of sleep leading to increased restfulness, improved skin quality and better growth of nails and hair. Changes in physique happen very quickly and muscles look improved within just a few days. These benefits are similar to those achieved by using a synthetic human growth hormone but rather than making a synthetic copy, MK-677 just boosts your body's natural ability to produce these human growth hormones. It does this without impacting upon the body's ability to produce other hormones. The stimulation of the production of growth hormones can even promote longevity.
How does it work?

MK-677 stimulates the release of human growth hormones in the pituitary gland. It also stimulates the production of IGF-1. IGF-1 and the growth hormone to promote muscle strength, improve muscle mass and reduce body fat.
Side effects
MK-677 may possibly increase your appetite and cause a slight numbness in the hand. The side effects are minor and thanks to the fantastic benefits it can offer, it is still a highly popular SARM.
Dosing

The dosage for MK-677 can be anywhere between 10mg to 50mg. Whilst the higher doses don't produce any greater production of human growth hormone, they may produce higher levels of IGF. If you are seeking a supplement to burn more fat and increase your stamina then the amount supplied in our capsules, should be sufficient. However, if you are seeking to build muscle then you may want to increase your dose.
Supplement Information
Serving Size
1 capsule
Servings Per Container
90 capsules
Amount Per Serving
10mg Ibutamoren (MK-677)
Daily Value (% DV)
Daily value not established
Other Ingredients
Microcrystalline cellulose, vegetarian capsule (HPMC)
Ibutamoren (MK-677) Capsules 10mg