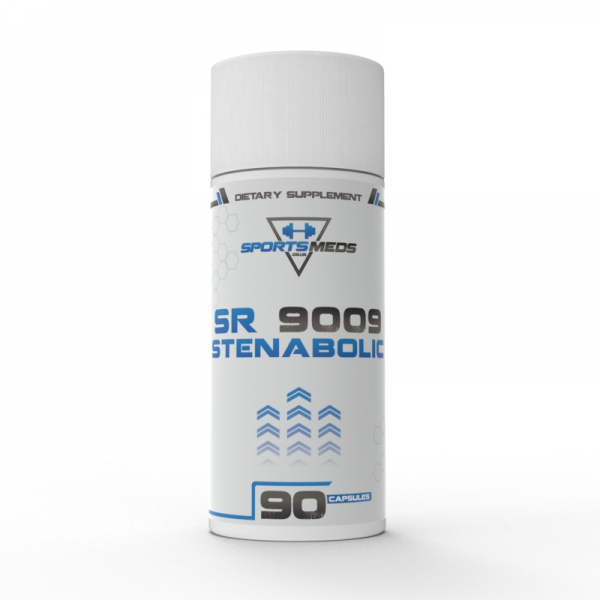 SR- 9009 is one of our SARM wonder supplements. Without engaging in any exercise at all, this SARM can increase your metabolic rate and muscle mass, giving you a leaner body. If you do choose to exercise whilst taking it, then your speed and stamina will increase making this and win-win supplement for body shape and endurance. It is often referred to as exercise in a bottle because you don't require any cardio workout to achieve the weight loss. The process of developing the muscle forces the body to burn calories instead of storing them as fat. According to studies endurance can be increased by 50% enabling you to train longer and harder after taking the supplement for just a month. The muscles that you can achieve simply by taking this supplement resembled the muscles of an athlete in lab tests. Other benefits of SR9009 include the reduction of bad cholesterol in your blood, decreased inflammation, better quality sleep, a reduction in anxiety and a protective affect against heart disease.
How does it work?

SR-9009 binds to Rev-Erba which is a molecule occurring naturally in the body. Rev-Erba produces fat storing cells and is responsible for the metabolism of glucose and lipids in the liver. SR-9009 works to activate Rev-Erba, encouraging metabolic activity in muscles, increasing the capacity for exercise even when an individual has not been training.
Side effects

There is no evidence that SR-9009 has any toxicity in the liver and shows no suppression of natural testosterone. Studies show that SR-9009 is as harmless as other SARM supplements.
Dosing

The optimum dose for SR-9009 is 30 to 40 mg per day. Ideally you will spread this dose across three to four times a day, at 10mg per dose. This is made easy by our 10mg capsules. SR-9009 is usually cycled across 10 to 12 weeks.
Supplement Information
Serving Size
1 capsule
Servings Per Container
90 capsules
Amount Per Serving
10mg Stenabolic (SR-9009)
Daily Value (% DV)
Daily value not established
Other Ingredients
Microcrystalline cellulose, vegetarian capsule (HPMC)
Stenabolic (SR-9009) Capsules 10mg